Poisons & Antidotes
"It had been a war of kingly poisons, in the air, in the memory, in the blood."
~ Sebastian Barry
In Poisons & Antidotes (Deerbrook Editions), life is inhabited by things that kill us and things that save us. But it's never black and white, because poisons exist on a continuum, each increment representing some gradation of toxicity. Sometimes poison is clearly recognizable; other times it sits side by side with the innocuous and the borders are blurred. In this collection, poison is a metaphor for the degree of human connectedness to the world. The delirious voices in the poems are trapped in their own subjectivity, unable to see beyond their own strange stories. Just as poison becomes less virulent across the continuum, the poetic voices acquire a gradual awareness of themselves in relation to their world. By the end of the collection, it is as if human experience also exists on a kind of continuum. The expression of this vast range of experience—with all its subtleties, contradictions and ironies—is the antidote to human disconnectedness.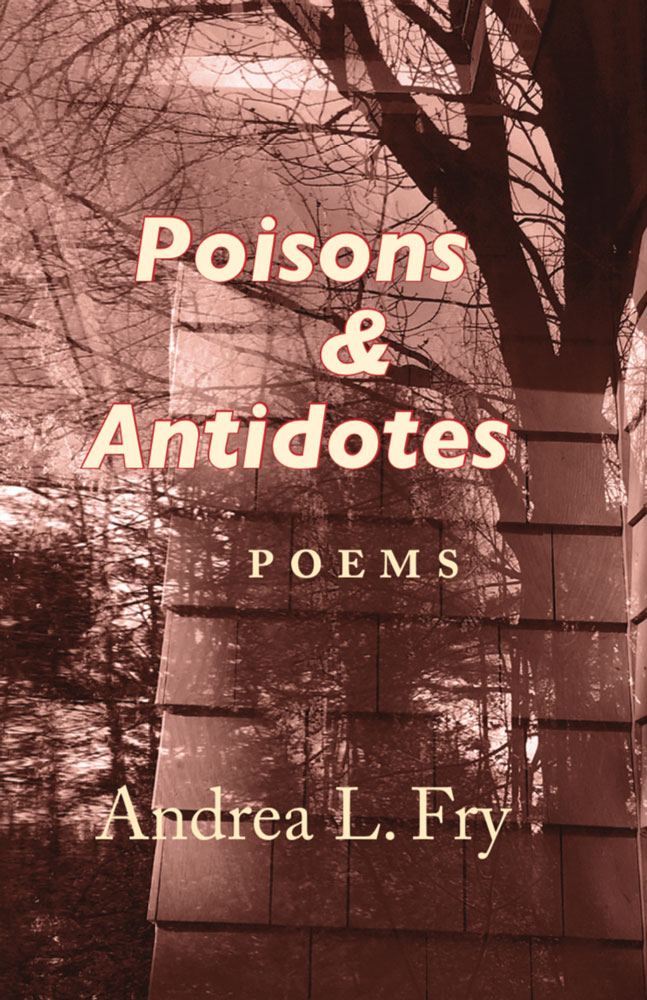 Also available at local bookstores including Grolier Poetry Bookstore in Cambridge, MA as well as Book Culture Bookstore, 536 112th Street NYC. Available on Amazon.
"Many of the poems in Andrea Fry's new collection 'Poisons & Antidotes' elicit a frisson as the poet, clear-eyed and with precise description, depicts plants, situations, people where the extremes of beauty and toxicity, allure and danger mingle and test us. As a practicing oncology nurse, she looks at life without sentimentality but with intense compassion, knowing that while there are no simple choices, it is the ambiguity of life that makes us fully human. Using her medical training as well as her extensive knowledge of the natural world, Fry with deft language creates pictures and tells stories that provoke our emotions and linger in the mind."